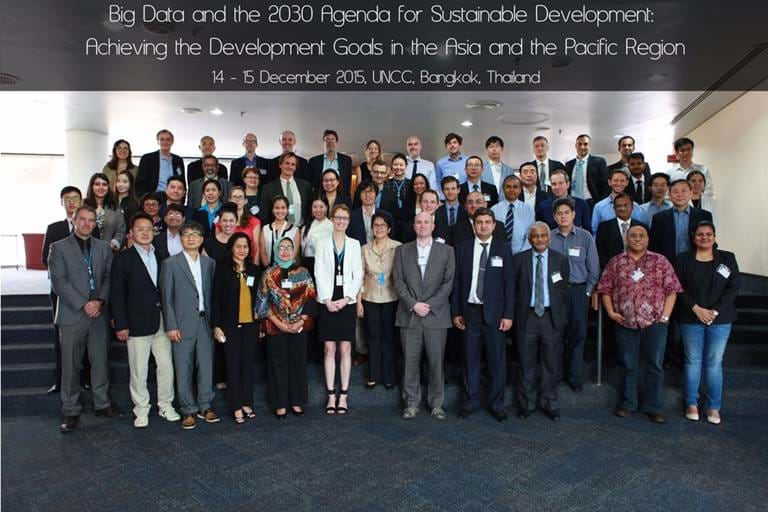 Photo Credit: Eri Nomikou
UN ESCAP invited Dr. Bengtsson to provide a presentation at the aforementioned UN conference in Thailand, 2015. This presentation was focused on 'Big Data' innovation and how it can be applied to the 2030 Sustainable Development Agenda in Asia and the Pacific region.
The 2015 UN ESCAP conference brought together 'experts from government, civil society, the private sector, academia and international organisations.'¹ Dr. Bengtsson presented Flowminder's existing innovations in the use of big data, and the contribution these tools can make towards the 2030 Sustainable Development Agenda.