Strengthening capacities in the use of mobility and geospatial data for decision making
We strengthen the capacity of governments, UN agencies, mobile operators, private companies and NGOs to make the most of new analytic techniques and data sources. From geospatial to mobile operator data analytics, we work with in-country partners to support data use among decision makers and create sustainable and long-lasting solutions.
Flowminder's team can provide a wide range of capacity strengthening and support activities, from technical assistance and training, to the creation tools and products designed to enable end users to make effective use of data for decision making.
Contact us to discuss how we can help.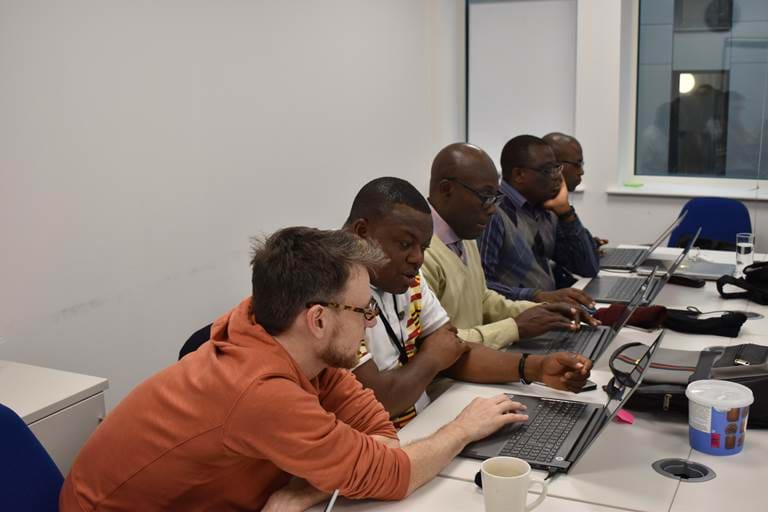 We believe that sustainable change starts at the local level
By empowering in-country partners to collect, produce, maintain and use the latest data technologies, we aim to strengthen a culture of mobile operator and geospatial data analytics and skill development. We want to maintain and expand the culture of data-driven decision-making in the countries we work in. 
Capacity strengthening with GRID3
Flowminder is also the lead partner for the coordination of all capacity strengthening activities under the GRID3 programme.
We put in place technical training, workshops and an online learning platform in order to develop capacities, with a strong focus on the use of Geographic Information Systems (GIS). As part of this work, we have developed learn.grid3.org, GRID3's online Learning Management System (LMS), to reach and support as many data users and partners as possible.