Anonymised mobile operator data can support interventions against COVID-19 by improving our understanding of population movements.
Anonymised and aggregated data from Mobile Network Operators (MNOs) is a key data source for understanding mobility patterns of populations and can improve decision making and scenario planning during the COVID-19 epidemic. Data from MNOs can be analysed in near real-time and provide an overview of mobility patterns both at local levels and across an entire country.
To support the global response against COVID-19 and enable the generation of rapid mobility analyses, Flowminder worked with mobile network operators and governments to improve access to anonymous mobility data for improved decision making.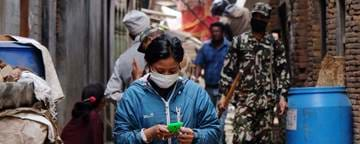 We marshalled our resources to provide in-depth hands-on analytical, technical and logistical support to a number of countries where we have access to data directly.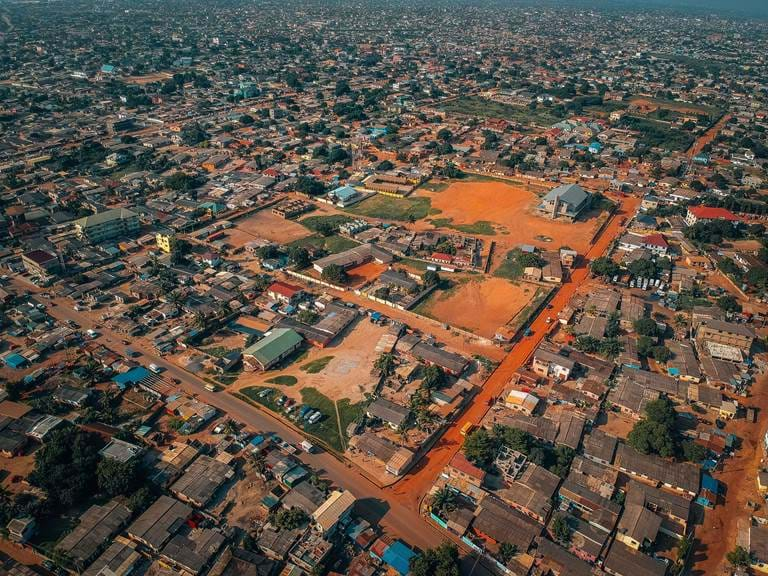 We collaborated with Vodacom Congo, Digicel Haiti, Digicel Curaçao and Vodafone Ghana to produce and release mobility analyses.
We worked with Vodacom Congo in the Democratic Republic of the Congo, Digicel Haiti, Digicel  Curaçao and Vodafone Ghana to produce and release mobility analyses to Presidential Task Forces and Statistical Offices to support decision making by governments and health actors.

Example of CDR-derived insight: time variations in population mobility
This graph presents the reduction in population mobility in Haiti that immediately followed the restrictions put in place to combat the COVID-19 pandemic. It shows the change in the average number of localities visited per active phone user in the country for each day, compared to a baseline period preceding the restrictions. Drops in mobility are observed on Sundays compared to weekdays in baseline, and following restrictions the mobility on weekdays dropped to the level of a normal Sunday. The same analysis is replicated for each region and for each district, providing insights for different areas of the country, and over time. 
Source: Flowminder and Digicel Haiti, 2020
Improving access to mobile operator data
Flowminder publishes freely-available resources to support decision making during the COVID-19 pandemic, while preserving data privacy.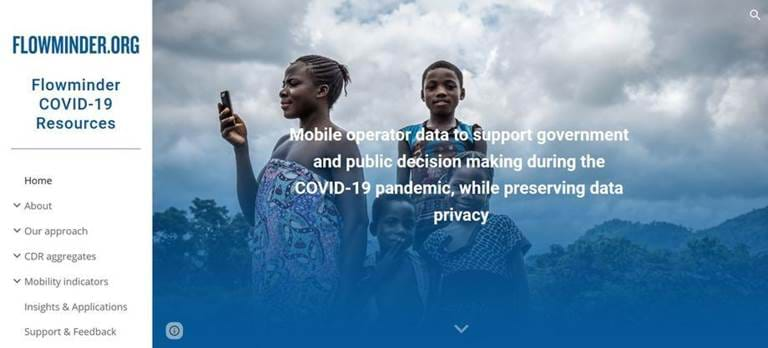 To leverage the use of de-identified mobile operator data, we developed and released freely available and open source instructions, code and materials for operators, analysts, epidemiologists and governments to support their plans and interventions against the virus, while providing remote support to facilitate their work.
We designed a series of aggregates and indicators to represent all dimensions of mobility and published online resources that explain the key stages in the analysis of CDR data, and information that sets a standard for the CDR aggregates to be produced, and the mobility indicators that can be derived from the aggregates, to support decision makers within the ongoing COVID-19 pandemic.
Contact us
Contact us to get support on COVID-19 related activities