The Flowminder Foundation has secured funding from the Agence française de développement (French Development Agency, AFD) and the William & Flora Hewlett Foundation to expand third party access to anonymous and aggregated statistics from mobile operator data, under a comprehensive framework to ensure ethical data use and financial sustainability. Flowminder will be leading and scaling the OPAL (for "Open Algorithms") concept for mobile operators, following a request by OPAL founders in early 2020. This work aims to support the attainment of the Sustainable Development Goals (SDGs). This programme will be conducted in collaboration with Digicel Haiti.
The OPAL concept seeks to unlock the potential of private data from a variety of sectors including mobile operators, banking and others, while ensuring transparency and ethical use of aggregated data outputs.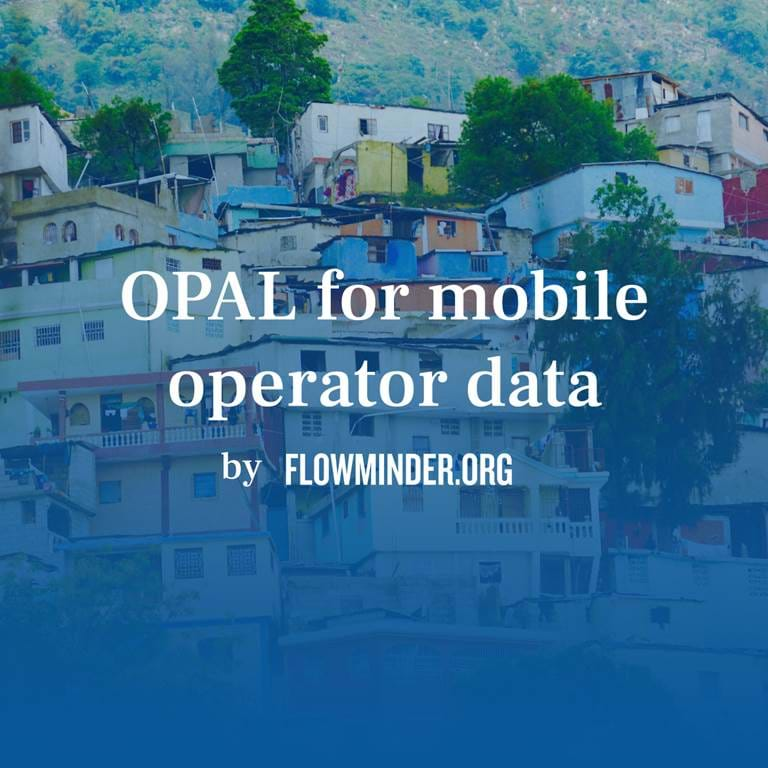 OPAL by Flowminder will focus on enabling the increased access to and use of mobility information derived from mobile operator data , through the integration of a secure and accessible web platform with Flowminder's FlowKit software. FlowKit has proven track records, being currently in use at Digicel Haiti, Vodafone Ghana, Vodacom Congo (RDC), MTC Namibia and at the Mozambican Telecommunication regulator INCM. The work will be overseen by governance and ethics boards, with the overall solution aiming to increase trust and transparency around the use of CDR data by governments, civil society and the private sector.
Having pioneered the use of mobile operator data for development and humanitarian purposes and having led on the development of a range of suitable and privacy-preserving analytical methods, Flowminder will bring its experience and in-depth knowledge in the telecom sector to implement a programme that will optimally meet the needs of private and public actors and leverage the sustainable use of CDR data for common good in those countries.
Implementation
Our OPAL programme for mobile operator data will see its first project in Haiti, through a collaboration with Digicel Haiti (where FlowKit is already installed).
Contact us
Contact Flowminder for further details about 'OPAL for mobile operator data'