Attaining the Sustainable Development Goals depends on timely and cost effective decision-making.
For many applications, governments and development actors require access to data on population distributions, characteristics, and dynamics at high frequencies and at detailed geographic levels. 
This is particularly important in rapidly changing contexts and in sectors where decision making is directly dependent on understanding mobility, displacement and migration of populations. Data generated by network operators and new data types from satellites can, in combination with traditional data sources, allow radical improvements in development outcomes and in the effectiveness of humanitarian operations.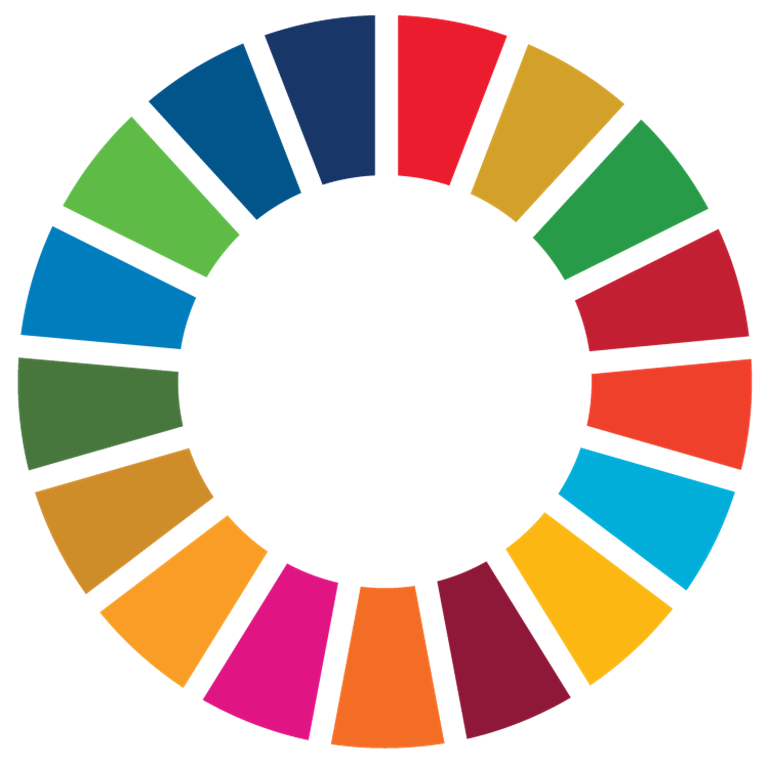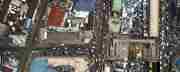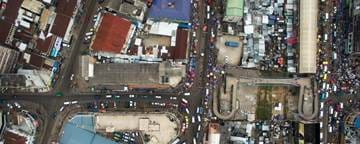 Scientific excellence and innovation
To improve support to humanitarian and development interventions in low- and middle-income countries (LMICs), Flowminder bases its methods on robust academic research, much of it developed and published by in-house researchers in high-impact peer reviewed academic journals.
To discover more about our research and methods, visit our Publications page:
Flowminder researchers were the first to develop, validate and operationalise the use of mobile operator data to monitor population displacement in a humanitarian emergency, and were the first to show that mobile operator data can be used to predict post disaster population movements based on pre-disaster mobile data.
Similarity our researchers pioneered the use of mobile operator data to respond to a large-scale infectious disease outbreak and show that mobile data can be used to predict the spatial spread of an infectious disease. Flowminder has published a number of advances in the use and integration of satellite and traditional data sources to improve our understanding and use of data on population distributions, characteristics and dynamics in LMICs.
Flowminder has operationalised these method advances to support decision making through a large number of projects in LMIC countries.
To read our academic publications, project publications and case studies, click on one of the links below.
Academic Publications
Read about our latest academic research, published in high-impact peer reviewed academic journals.
Publications
Project publications
We produce data analysis reports as part of our services, which we make to make openly available. Discover some of them here.
Publications
Data applications
Discover how we utilise our methods to support decision making through a large number of projects in LMIC countries.
Data Applications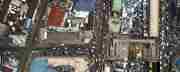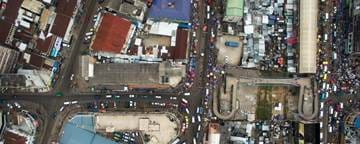 Mobility analysis: Improving countries' understanding of human mobility 
Flowminder provides privacy-conscious data on where people are, where they are going, and the routes they take to get there. Data from mobile network operators can be analysed in near real-time and provide an overview of population movements within a country. Using this data in combination with survey data and geospatial data, we provide governments and other decision makers with timely mobility analyses at local, regional or national levels.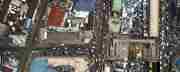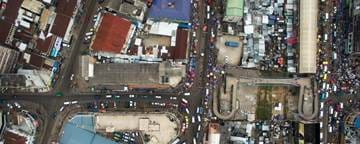 Analysing mobility with Call Detail Records
To analyse human mobility patterns in low- and middle-income countries, we primarily rely on Call Detail Records, also known as CDR data.
CDRs are owned and automatically generated by mobile network operators for billing purposes. They are produced each time a subscriber uses their phone for a billable event. It includes making or receiving a call or an SMS, or using mobile data. Every time a call, text, and mobile data is made, it automatically creates a record in the operator's database. This record includes an anonymous subscriber ID, a timestamp, and the ID of the cell tower routing the event.
From a CDR dataset, we can tell the approximate whereabouts of de-identified subscribers, based on the tower's location, associated with the time of the event that is included in the dataset. A CDR dataset therefore contains billions of data points from millions of users, covering large geographic areas over time.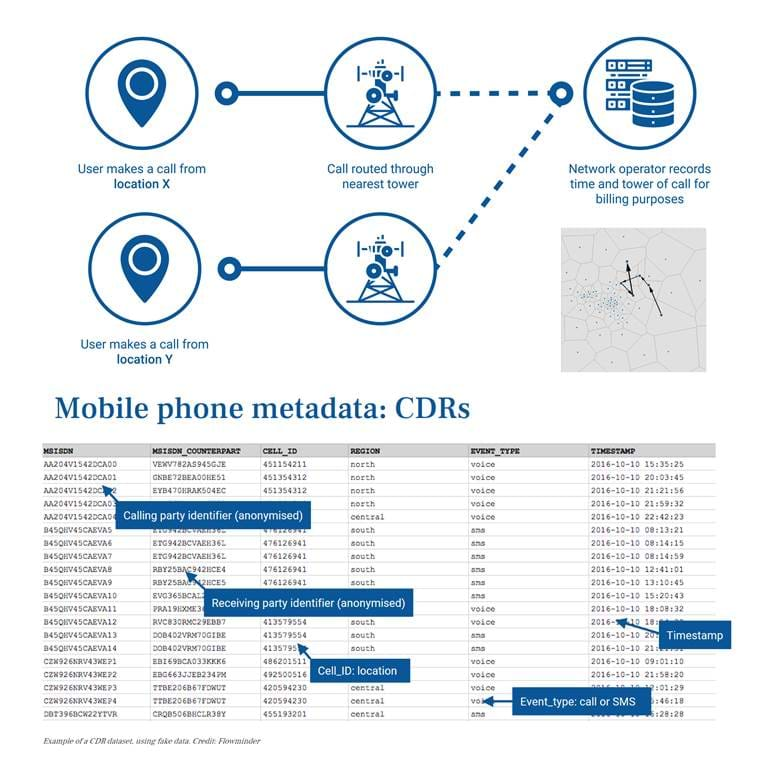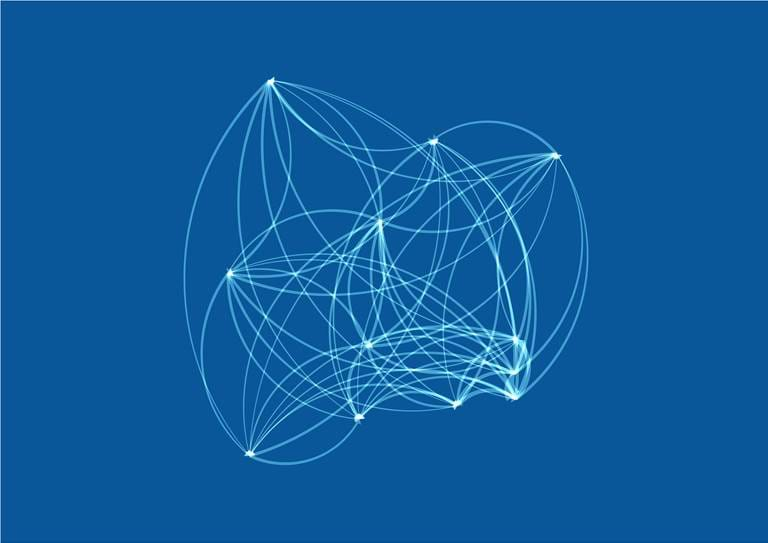 Governance and privacy
Once aggregated into anonymous statistics, CDR data can be used to inform humanitarian and development decision-making. All of the outputs produced by Flowminder's code and methods are aggregated data, meaning that they do not contain any information about individuals. Aggregated data characterise the overall behaviour of an entire group of subscribers. Aggregates are calculated by combining the data in a group into a single number that represents the entire group (for instance a population change in a geographic area).
Flowminder provides a fully EU GDPR compliant approach to data use. For mobile operator data we ensure that data stays with the mobile network operators to be processed within their own internal secure systems. Any outputs that may be shared with external parties for analysis purposes are fully anonymised and aggregated, guaranteeing that the privacy of all individuals is maintained.
Data outputs & applications
We perform analysis and provide insights to decision makers, applicable to a wide range of contexts, such as for disaster management, epidemiology and public health, urban planning, service access assessment and migration.
Our analyses can take the form of graphs, maps, statistics or reports, which can be used by governments, humanitarian and development practitioners or other scientists for evidence-based decision-making.
We also work to enable others to deliver our vision.
FlowKit: an open source toolkit to facilitate analysis of CDR data
To facilitate the analysis of de-identified subscribers' mobility patterns and network usage, we built FlowKit, a mobile data analytics toolkit. Our continuously-evolving open-source toolkit not only allows mobile network operators to securely control and monitor access to their aggregated data, but also provides humanitarian and development practitioners with analytical tools developed specifically for their needs, based on Flowminder's years of experience and scientific research. Examples of analytical features include:
Identification of meaningful locations for groups of anonymous subscribers, useful for dynamic population mapping and post- disaster displacement monitoring
Production of origin-destination matrices, to estimate mobility and commuter flows
Identification and unusual patterns of mobility post-disaster.
Estimation of a range of subscriber features, (such as nocturnal calls, network size  etc.) as input to estimate the distribution of poverty and other vulnerability indicators.
Extraction of network activity by location to monitor post-disaster network recovery.


Optimising placement of services
To maximise the use of public and private physical services, such as schools, health facilities and financial services, facilities need to be placed in a way that supports physical access to the largest possible share of the population.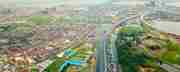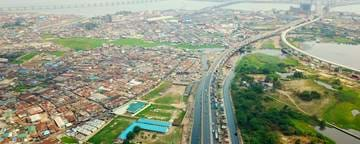 Detailed population distributions, roads and river networks, population mobility patterns and a range of other geospatial data are now available to support decision makers. Decisions are also informed by a range of other considerations beyond data. Flowminder has developed data-driven methodologies to inform facility placement by providing estimates of the coverage provided by existing service sites and by guiding the selection of locations for new or expanded sites based on trade off between important priorities selected by policy makers  and stakeholders.
Flowminder has developed two related methodologies:
placement of services using static high-resolution gridded population estimates and
approaches additionally using population mobility data.
The work supports cost efficient use of  resources as well as enabling transparency and accountability of resource allocation decisions e.g. in the health, education and financial services sectors.
GridSample: Strengthening household surveys design and implementation in low- and middle-income countries
Household surveys are a major source of information for development indicators in low- and middle-income countries. They provide critical information on development indicators and characteristics of a population.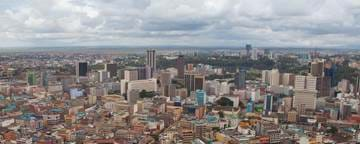 Current household survey design workflows, based on census data, present some challenges in ensuring that poor, vulnerable or mobile populations are not excluded from the survey.
To improve the accuracy and feasibility of household surveys in complex settings, Flowminder developed GridSample, a user-friendly tool to generate household survey sampling units using gridded population estimates, and improve the inclusion of vulnerable populations in household survey design and implementation.
The tool is free to use. Flowminder provides capacity building and supports implementation of gridded surveys on demand.