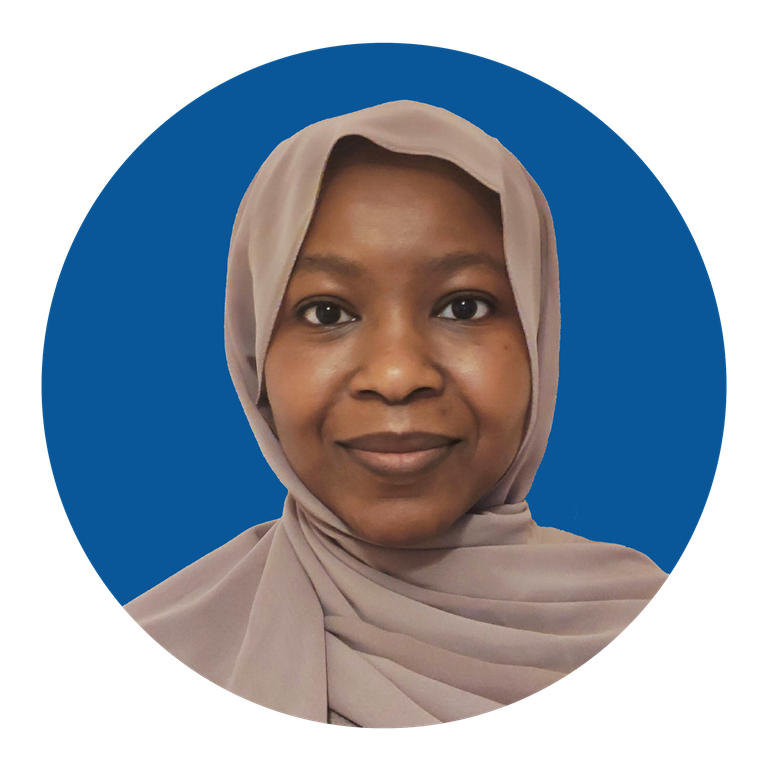 Asmau Bugaje, MSc
GIS Technician
Asmau has a BSc in Information Systems and obtained a Master's degree in Applied GIS and Remote Sensing from the University of Southampton in 2019.
As GIS Technician, Asmau is involved in a wide range of tasks to support Flowminder and GRID3 activities. Her work involves locating, extracting and running quality-checks of relevant GIS and satellite datasets for the use in geospatial analysis; processing geospatial data; supporting the generation of GIS-related analyses; and producing visualisation such as figures, maps and images for dissemination of project outcomes. Asmau is also part of the capacity strenghtening team where she tests and delivers GIS training materials.
Before joining Flowminder, she taught Computer Studies and Data processing for three years at Secondary School level. Asmau joined Flowminder because she wants to improve her skills in geospatial data analytics. She also loves the work Flowminder does to support low- and middle-income countries and wants to contribute to improving the lives of people through the use of big data. Asmau loves the opportunity to learn on a day-to-day basis by exploring new solutions to her work.